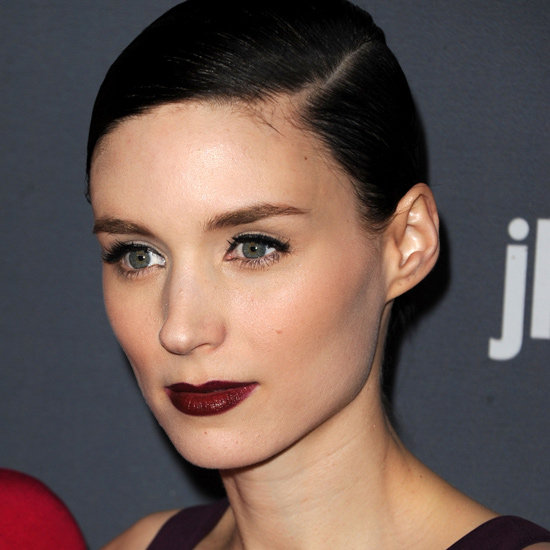 Just as the seasons change throughout the year, so does makeup styles and trends. This year's winter has a few very interesting looks that many women can try out. It's all about what makes you feel good and you are going to be looking good as well. Every woman wants to look and feel sexy daily and with these makeup styles you will be feeling like a million bucks whenever you go. Here is a list of the Top 5 Winter Makeup Styles For 2012:
Makeup Styles #1: Smokey Eyes
This look is classic and looks stunning for those winter nights out and about. Grab your favorite black, dark brown and gunmetal eyeshadows and go to town on your eyes. You can use one, two or even all three colors at the same time to create the perfect smokey eye look for yourself. If you are a bit timid by all of these dark eyeshadows you can even use a cream eyeliner and apply that with an eyeliner brush to the top and bottom lash lines. Don't forget to smudge it, so that it looks smokey.
Makeup Styles #2: Green Eyeshadow or Eyeliner
Many women are afraid of experimenting with color, but green is such a flattering shade for all types of skin tones and eye colors. You don't have to get wild with it and in fact just apply the green eyeshadow or green cream eyeliner along your upper lash and lower lash line plus the inner corner of your eyes. You can wear a neutral lipstick or lip gloss to go with your look. If you want some color on your cheeks simply apply a little bit of bronzer.
Makeup Styles #3: Oxblood Lips
This sexy dark color is amazing especially those who love vampire inspired lip colors. The oxblood color is basically a dark burgundy that seems almost a black hue. This shade is absolutely perfect take on the classic red for the winter months. This color is powerful and wearing blush is a must as it will over power your face. Pair this look with simple eyeliner or gold and silver tones for the eyes.
Makeup Styles #4: Blue Eyeshadow or Eyeliner
Blue shades, especially the dark shades are perfect for this year's winter makeup styles. You will apply this shade the same way you would do as in Makeup Styles #2. The cobalt blue shade is what is most popular this year and you can even use shimmer shades of blue if you like as well.
Makeup Styles #5: Fuller Brows
Thin and skinny brows are out this winter and fuller, thicker brows are in. Many women are using brow kits to color in their eyebrows and some are even giving themselves nice arches. This is the perfect way for those who don't have nicely shape eyebrows to finally get the fullness and shape they have always wanted.
Ladies, this year's winter makeup styles is all about being bold and looking fabulous. You have to make sure you feel good in the inside before you put your makeup face on. It's very important to love yourself for who you are and not what you do on the outside. Don't forget about experimenting with colors this winter either. Take a look at Review: Manic Panic Hair Dye and see if any of those bold colors you are interested in trying.